CONOCE EL EQUIPO / MEET THE TEAM
Con más de 60 años de experiencia combinada , se sabe que está en buenas manos en Cessar Morales Peluqueria
With over 60 years combined experience, you know you are in safe hands at Cessar Morales Peluqueria.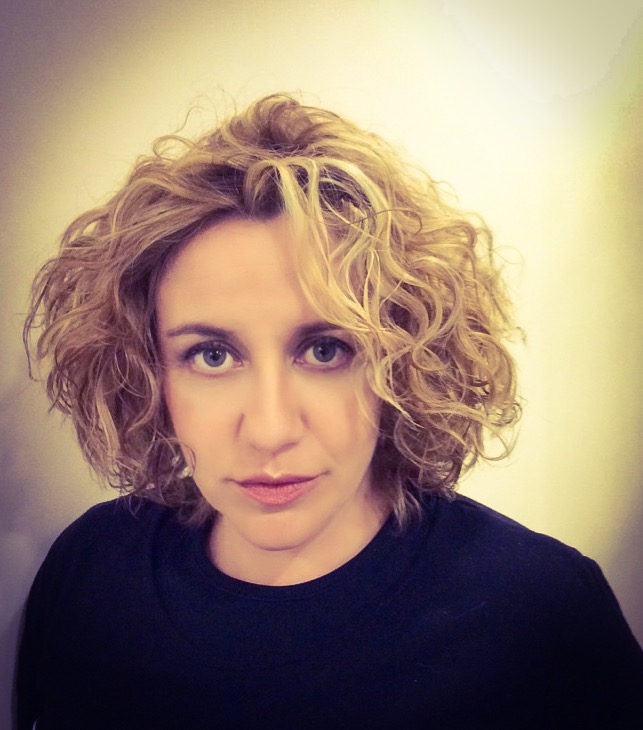 MANAGER DIRECTOR & TECNICA COLOR
Después de haber sido entrenada por la prestigiosa Tecnica Annie Humphreys de Vidal Sassoon Acadamy, Mayte se especializa en el coloración, ha trabajado y ha pasado la mayor parte de su carrera trabajando con César Morales. El trabajo de Mayte se ha expuesto en diversos Shows, Escuelas, Show-Rooms y ha enseñado su arte a tanto a jóvenes estilistas como a Directores de peluquerías en la Academia de César Morales International. Mayte tiene un ojo natural para el color, la luz y la textura, donde los demás ven un color ella lo interpreta de otra manera creando diferentes texturas y relieves. Es impresionante verla mezclar el color perfecto y el tono para su tipo de cabello, conjugando el visagismo y el tono de la piel de cada clienta. Estudiosa de la imagen propone coloración para cada tipo de cliente.
Entre sus clientas se encuentran altas personalidades del mundo empresarial, moda, política, etc ... remarcable y de quien ella guarda un cariñoso recuerdo son Hilary Clinton (a quien por cierto cambia de lado su peinado) y Arianne Hufington. Cambios constantes de imagen a actrices y politic@s que por secreto profesional y respeto nunca dice.
________________________________________________
MANAGING DIRECTOR & CHIEF COLOUR TECHNISIAN
Having being trained by the prestigious Technical Annie Humphreys Vidal Sassoon Acadamy specializing in colour, she has spent most of her career working with Cesar Morales. Mayte's work has been exhibited in various Shows, Schools, Show-Rooms and she taught her art to both young stylists and salon directors at the Academy of César Morales International. Mayte has a natural eye for color, light and texture where others see a color she interprets it 3-dimensionally creating different textures and reliefs. It is impressive to see the perfect color mix and tone for each hair type, combining visagism and skin tone of each client studiously proposed color image for each customer.
DIRECTOR DE IMAGEN-ESTILO
César ha dirigido espectáculos y enseñado aspectos de la peluquería a miles de peluqueros de todo el mundo, desde Europa a América del Sur. Su talento reside en la corte y su capacidad para trabajar con la estructura de la cara y el cabello para crear el look perfecto para sus clientes. César es también tiene muchos seguidores masculinos desde que se ha centrado mucho más en el lado del cuidado personal masculino de la empresa que ha visto un gran cambio en los últimos años.
Hacer clic para una biografía completa de César ...
_________________________________________________
STYLE AND IMAGE DIRECTOR
César has directed shows and taught aspects of hairdressing to thousands of hairdressers all over the world from Europe to South America. His talent lays in the cut and his ability to work with the structure of the face and hair to create the perfect look for his clients. César's also has many male followers since he has been focusing much more on the male grooming side of the business which has seen a great shift in recent years.
Click for FULL BIO of César...